One firm, focused on you.
JM Search is the leading retained executive search firm for private equity, and other growth-oriented private and public organizations.
With over 40 years of experience, our partners are immersed in your search every step of the way, supported by a passionate, cohesive team of recruiting experts. With deep sector and functional-specific expertise, our partners have built expansive professional networks from decades of firsthand experience to ensure the best possible outcomes for our clients and their businesses.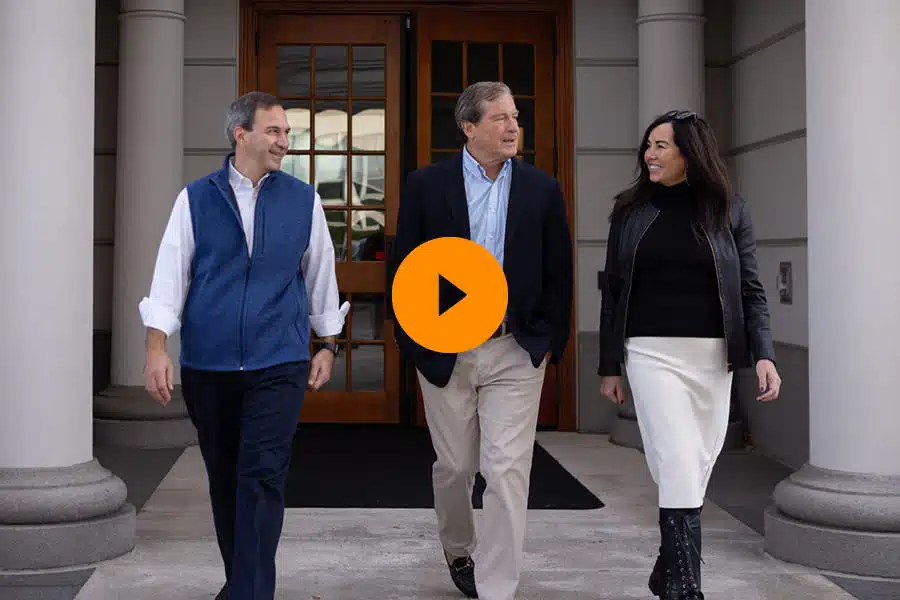 Years recruiting C-suite executives and building leadership teams
Of clients are PE firms and their portfolio companies
Of clients hire us for multiple searches
Executive recruiting expertise
Our partners are immersed in your search every step of the way, supported by a passionate, cohesive team of recruiting experts with deep functional and sector-specific expertise.
Client Results
Trinity Industries, Inc. owns market-leading businesses that provide railcar products and services in North America under the trade name TrinityRail®. TrinityRail's unique platform provides a single source for comprehensive rail transportation solutions that optimizes our customers' ownership and usage of railcar equipment and enhances the value-proposition of the rail modal supply chain.

95 Percent Group, an education company dedicated to helping educators identify and address the needs of all readers, had recently been acquired by a private equity firm. With the two founders transitioning into board and investor roles, the company was left with only one executive, the CEO. As a result, JM Search was brought in to build out the next generation of management to scale the business.

Brook + Whittle manufactures pressure-sensitive labels, shrink sleeves, and flexible packaging, with a focus on sustainable solutions. The company was previously owned by TruArc Capital and sold to Genstar Capital in November 2021. To help the company achieve significant growth goals, JM Search was brought in by TruArc to build out a next generation of management to scale the business.
"We are thrilled with the combination of leadership experience and deep industry knowledge that our new CEO brings. The JM Search team took the time to fully understand the unique needs of the business, present a highly qualified group of candidates to our search committee, and then guided us through an in-depth diligence and interview process to ensure we chose the right person for the position."
"The Media practice team at JM Search were the collaborative partners I needed during my CEO candidacy.  They were attentive and thoughtful about the opportunity. Throughout the process, they were prompt in providing transparent feedback and vital insights."
"Since joining JM Search, I have been encouraged to bring my unique perspectives to every conversation and given the platform to advance matters of equity and inclusion at the structural level. JM Search is a place where dialogue across difference is not only embraced but prioritized."
Talent Acquisition Specialist
"The JM Search team did a fantastic job helping us find the perfect candidate. I've worked with many other search firms before and never had a firm bring us such consistent, exceptional levels of talent. We were very impressed with JM Search's process from start to finish and look forward to working with them on our other senior level needs."
"We don't praise lightly, but I wanted to share on behalf of our CEO and myself what a great experience it was working with you – how collaborative the process was throughout, the team approach, and the ongoing communications. You found someone who checked all the critical boxes, and then some. Thank you again for your partnership."
"JM Search has been a great search partner for us. We have engaged them across a number of our portfolio investments. They have a bias toward action and deliver results quickly. They assign a hands-on partner with the necessary sector focus to every search. The team is both consultative and aggressive in their approach which has always resulted in a successful outcome. That is why we continue to rely on them for our search needs."
"The quality of candidates that have been presented has been very high. You guys (JM Team) were really open and honest about the research that you've done. It was obvious that you have put in a lot of work behind the scenes and raising really, really good quality candidates."
"With JM Search the partners are very hands on. They lead and stay involved in your searches unlike many other firms where the partner sells the deal but most of the actual search work is delegated to members of their team. There is tremendous value in having a partner immersed in your search every step of the way."
ActiGraph and Deerfield Agency
"JM Search has recruited several successful C-suite executives for us over the years, including two very accomplished and talented CEOs. They invest time up front to really understand a portfolio company's unique business model, fully develop the specifications and needs of the role, and then are able to identify and present multiple candidates that match our requirements. We are extremely happy with the results of their efforts and will continue to view them as a critical strategic partner in helping us manage human capital and create value for our investors."
"When I work with JM Search, I know they will respect my time, present multiple high-quality candidates that are a fit for the role and our culture, and set me and the company up for long-term success. JM Search is truly a white-glove service provider and I greatly appreciate their partnership in helping me build my leadership team."
"The JM Search Team took the time to understand our needs, our culture, and the types of leaders we were looking for."
"Having worked with JM Search in the past, both as a candidate and a client, I know that they utilize the most thoughtful approach to candidate search. They truly take the time to understand your skill gap and need, as well as the personality profiles of the team around the placement."
"JM Search has assisted us in filling a number of key positions and each time helped us identify the right person for our organization. What really sets them apart is their attention to the details that really matter, including industry experience and cultural fit."
"The outcomes and impact on the business as a result of the hires led by JM Search have been significant. We were able to add depth to our leadership team and bring in new perspectives and ideas to help us achieve our goals. As a result, we grew our sales by 33% in the first year after the acquisition and we built a stronger reputation in the industry."
"With JM Search, we found our CFO in less time than the average search. Today, that CFO is performing at a high level and making a strong impact on both the team and company. JM got it right, again!
"We needed to fill our CFO role due to new expectations of both growth and M&A that required a more advanced and experienced skillset. It was critical that we worked with a search partner that understood the complexity of our business – which is global, subscription-based, service-based, software-based, and private equity backed – and could successfully identify a candidate with the right skills and experience for our unique business needs. JM Search did exactly that."
"You all were fantastic listeners. You kept us on track and made sure we knew what we were looking for and truly needed. We especially appreciated your candor and support regarding compensation."
"JM Search has a great team, a great system, a great process, great communications, and you deliver great products! So, Thank you!"
"What sets JM Search apart from other search firms is their use of senior level recruiters that roll up their sleeves and manage the process themselves. You're not working with a junior recruiter on a team that is less experienced or disconnected from the search process. They're also extremely thorough in background checks and the screening process to ensure they make the best use of their client's time."
"Your team did a great job on the search. We appreciate JM Search's guidance and efforts throughout the entire process. We're very excited to bring Brian aboard with the confidence that we've found the best (VP of Marketing) candidate as a result of a thorough search process."
"The pipeline development was fantastic. We felt comfortable investing in the strongest candidates knowing there was a strong pipeline to fall back on. It really made it clear that your team had a strong sense of search strategy."
"Working with JM Search has been an exceptional experience. From the very first conversation they were dedicated to finding the best fit for both the company and myself. They spent a lot of time getting to know me, understanding my strengths and weaknesses, and aligning them with the company's needs. They were thorough in their approach and ensured I had a clear understanding of the role, answering all of my questions and clarifying any doubts I had. The responsiveness, availability and willingness to provide guidance has been invaluable. They have been a tremendous support to me, always willing to listen and provide mentoring when navigating difficult situations. Their enthusiasm and positive attitude has helped ease the process of transitioning from government service to a private-equity backed firm. I cannot recommend JM Search enough. Thank you for everything!"
"Working with the JM Search Legal team was a pleasure. They took the time to understand our business and where it was headed. They intuitively understood our need for a Chief Legal Officer and dedicated the time to focus on the nuances and smaller details that were important. They presented us with qualified candidates early and often, which resulted in a great hire. The entire team at JM Search are my go-to executive search firm."
"JM Search has been a great search partner for us. We have engaged them across a number of our portfolio investments. They have a bias toward action and deliver results quickly. They assign a hands-on partner with the necessary sector focus to every search. The team is both consultative and aggressive in their approach which has always resulted in a successful outcome. That is why we continue to rely on them for our search needs."
"By partnering with JM Search, our organization was able to access a stronger talent pipeline than we could have achieved on our own, leading to an executive hire that exceeded our needs. The team was well versed in our industry and hit the ground running on day one. I will confidently be returning to JM Search for future executive hires."
"The JM Search Team served as more than a recruiter – they were valuable partners to Ulta Beauty in filling our critical leadership role. Executing quickly and decisively, they delivered a robust slate of high-quality candidates in short order. I especially appreciated their hands on approach as the team was highly communicative, responsive and took the necessary time to understand our culture in order to find the best possible candidate. Thank you, JM Search, for your unwavering commitment to Ulta Beauty's success; we look forward to an ongoing partnership."
"We all (at PavMed) feel like you have represented us and what our needs are and have really partnered with us. A lot of times you see recruiting firms that only represent candidates well and try to get as much money for them as possible, but we didn't feel that, in the best way."
"The quality of candidates that have been presented has been very high. You guys (JM Team) were really open and honest about the research that you've done. It was obvious that you have put in a lot of work behind the scenes and raising really, really good quality candidates. Quite frankly, you made some of these decisions a little bit harder for us. That to me is really the sign of the quality of work that you've done to make this hard for us because you have two or three great candidates sitting in front of you and now have to figure out which one is going to fit best because they can all do the job."
"With JM Search the partners are very hands on. They lead and stay involved in your searches unlike many other firms where the partner sells the deal but most of the actual search work is delegated to members of their team. There is tremendous value in having a partner immersed in your search every step of the way."
ActiGraph and Deerfield Agency
"I have worked with JM Search as both a candidate and as a client and they are the best in the business. What differentiates them from other executive recruiters is their tremendous network of viable candidates, deep industry expertise, ability to tell your company's story, comprehensive process, and sound council."
"JM Search has been a wonderful partner. I had been told by peers that it would be difficult to find the right CFO in the current highly competitive environment. Therefore, I was amazed that JM was able to present a strong pipeline of highly qualified candidates which made it difficult to choose from. That's a nice problem to have! After making our decision and JM presenting the offer, JM worked to ensure the new executive felt connected and excited about the role while they made the transition to our company. Should I need a new senior level team member in the future, JM Search will be my first call!"
Healthcare Services Business
"The thoroughness, professionalism, honesty and real integrity of the partnership is what shines through in our relationship. All I can tell you is that you guys have done an outstanding job. I love working with your team."
"We knew JM Search would be the right partner for us to identify our next VP of Product Innovation. The team utilized our time together efficiently, and they shined when it came to preparation and research. Not only did we feel our time as a client was well respected, but our opinions valued. We really trusted the team's expertise in guiding us through this process and to our benefit, our new VP of Product Innovation has been a vital part of the company's growth."
"I can't say enough positive things about our partnership and experience with JM Search. I really value that they consistently work within the timelines and guidelines that we've agreed to, and they continue to communicate and follow up after the hire has been made, which is especially impressive. Highly recommend!"